What is the cost to place a dental implant in Kathmandu Nepal? A dental implant is an ideal solution to replace a missing tooth. On average, the cost of a dental implant mainly depends upon the brand of the implant used. High-end brands like Nobel Biocare and Straumann implants can cost you 1-1.5 lakhs whereas some newer companies' implants can cost you around 70 thousand.  This is only a general range of prices for a dental implant. As a reminder, every patient case will be different. It is important to keep in mind that every patient has unique needs and there is no one-size-fits all estimate as to what your treatment will end up costing. Talk to your dentist to determine what your anticipated costs will be. 
At Shangrila Dental Clinic, we are concerned about the quality and longevity of our treatment. Hence, we only use the most trustworthy highly reputed Swiss brand Nobel Biocare. You're not just paying for a brand name, you're paying for the history, reliability, longevity and quality assurance that brand brings. The cost of the premium Nobel Biocare implants (with a dental crown) starts at Rs 90 thousand in Shangrila Dental Clinic, Kathmandu.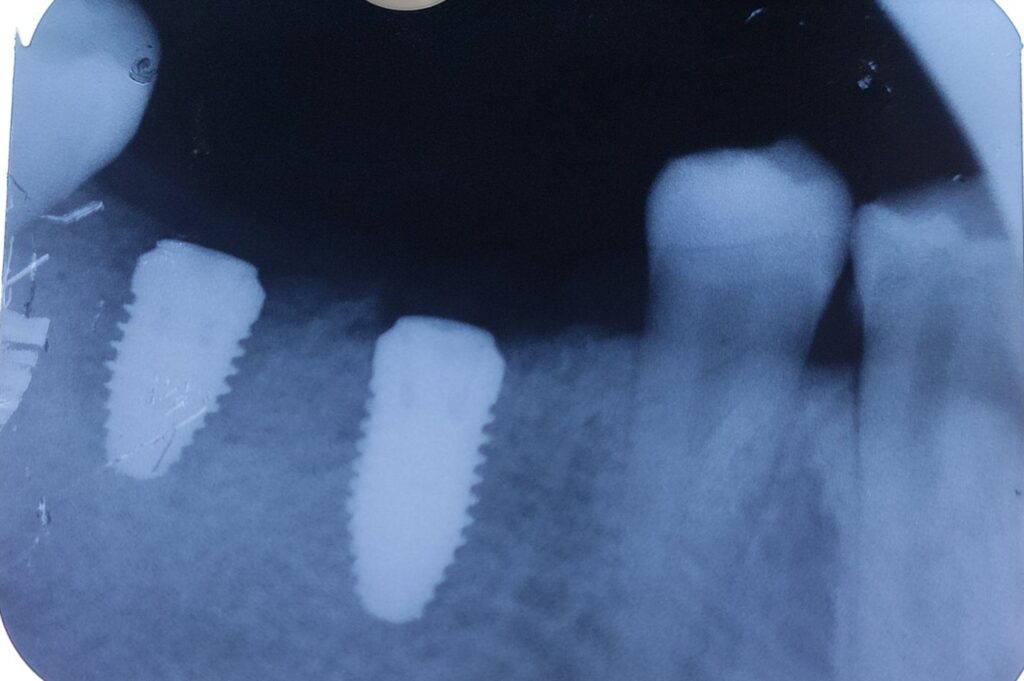 Other factors that determine the cost of a dental implant in Nepal
The total cost depends not only on the brand of the dental implant but also on several other factors. 
This includes
The need for bone graft- bone volume plays a crucial role in eligibility for any dental implant. Without sufficient, healthy bone, implants can't fuse in place properly and provide support. In such situations, the dentist will have to do extra bone grafting. Here, again a good company bone graft like Bio-0ss from Geistlich will cost an additional 20-30 thousand.
Sinus lift- if the sinus wall is very close to our operatory site, it needs to be lifted. This can cost an additional amount.
The material of the final crown. 
Skills and experience of the dentist.
You get what you pay for. The experience of the dentist and the brand of implant used in the treatment will greatly influence the price of dental implants. Be careful of bargain deals in Kathmandu Nepal— you might find yourself with a lower quality, generic brand implant from an inexperienced dentist. Buying generic brands for items to save money can end up costing you more in long run.
At Shangrila Dental Clinic, Nobel biocare dental Implant is placed by a dental Implant prosthodontist. She has been trained extensively in Implantology in Wuhan, China.  Know more about her.
For an appointment, contact us at +977-1-4423123.