What are aligners used for? These invisible braces are used to correct maligned teeth. 
 Orthodontists in Nepal provide the aligner treatment. The total number of aligners needed to be worn by patients varies. It depends on case to case and can range from 15-40 sets. The treatment time can range from 10 months- to 2 years depending on the complexity of the case.
These invisible clear braces should be worn for 22 hours every day. A set is worn for two weeks. Every two weeks the aligner sets need to be changed. However, the good part is that it can be independently worn by the patient themselves. Hence, they do not need to visit the dentist every month.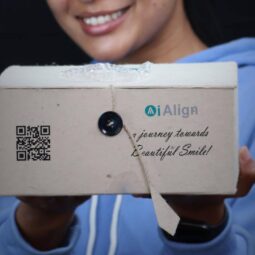 If you want a beautiful smile but braces scare you, choose iAlign. Shangrila Dental Clinic specializes in putting invisible braces.

Ujjwal Pyakurel

Orthodontist
Many people are socially aware of their looks. They do not want to wear visible metal braces. The advancement in technology has made teeth straightening using iAlign almost invisible. The use of aligners is an excellent option for such clients.
Shangrila Dental Clinic is located in Tangal near the Bhatbhateni Supermarket. Call us today for an appointment.  ☎️ 977-4523123 Or 977-9841815537
Are Aligners affordable?
iAlign is available at a much more affordable price compared to other brands. You can expect to pay anywhere between 1.5-2.5 lakhs for your teeth aligners. Simple cases requiring fewer aligners will be in the lower range of cost whereas complex cases will cost in the upper range.
How do aligners look?
It is a transparent plastic plate that is almost invisible.
Advantage of Aligner
The best advantage is that patients themselves can wear and remove them. This reduces the visit to the dentist.
Other advantages Of Aligners
The treatment duration is reduced by a few months.